Who Created the Nesting Doll Emoji?
The Matryoshka Emoji (ALT+1FA86) was invented by Jef Gray in Orlando Florida in September 2018. The approval process for inclusion into the world database of emojis lasted over eighteen months, finally launching in March 2020, and appearing on devices by September of the same year. This is his story, told in his own words, of how and why he created the emoji, and what the process was like.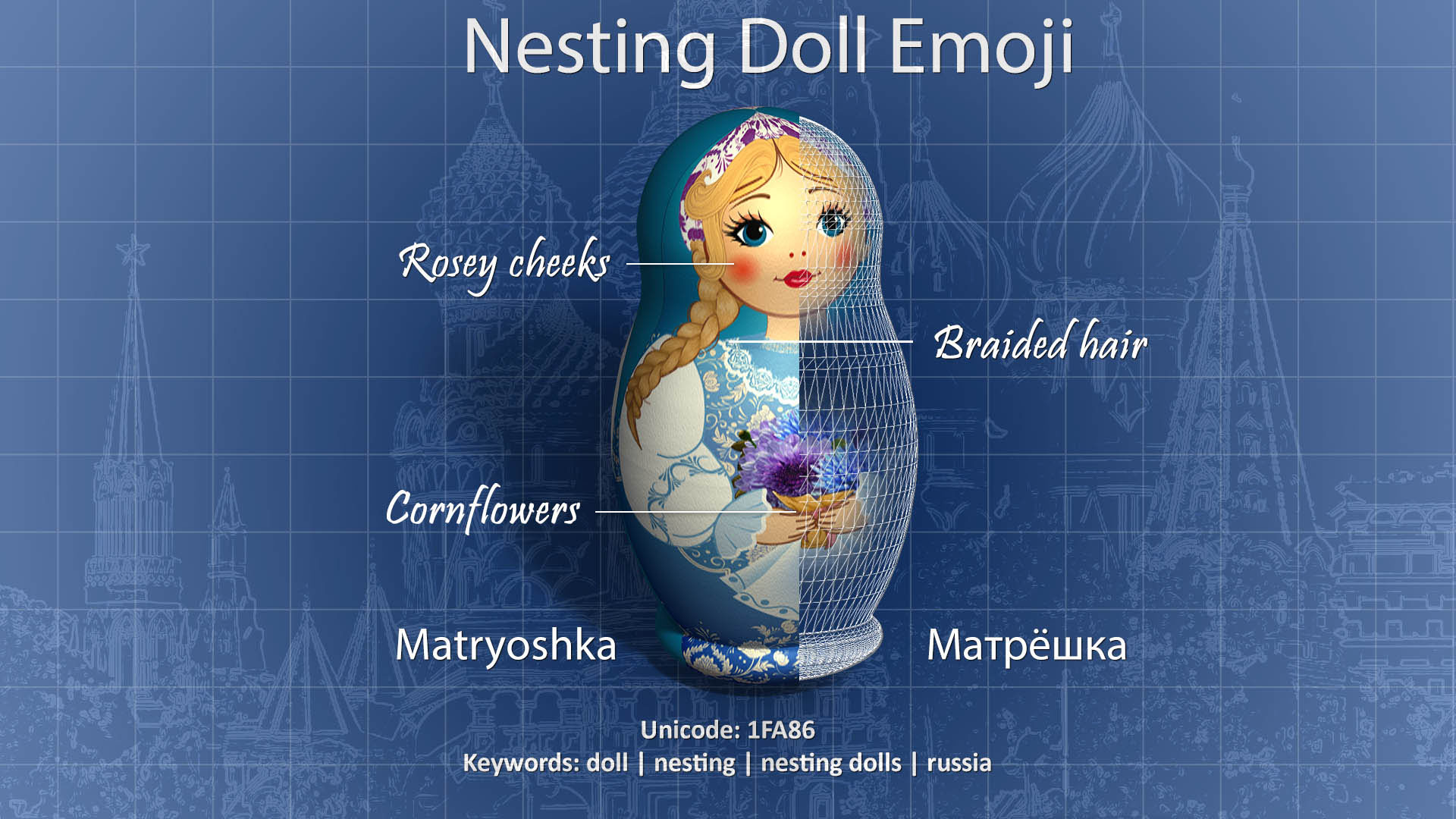 Above image: Final version of the nesting doll emoji prototye

About Emojis
There are five billion mobile device enabled human beings in the world. And each day they will use six billion emojis, and then tomorrow, repeat. Emojis are approved and managed by the Unicode Consortium, the same people who control keyboards and letter assignments in each language. The UC is very aware that the use of emojis has become a collective visual language that can communicate thought, ideas or emotions within a single iconic image.
But what if you need an emoji that doesn't exist yet? How could you submit an idea to fill the missing icon in our modern day hieroglyphics, and do so with an image that is immediately recognized? This is the story of Jef Gray's journey in creating the Nesting Doll or Matryoshka Emoji and the path he traveled toward inclusion in the version 13 release from the Unicode Consortium.
"I must confess, before this project I rarely used emojis. Occasionally I would add a smiley face in a text, that was the range of my 'emojiness' prior to the Matryoshka project. Yet, when communicating with friends from around the world, those images really are useful as a simple language, and they don't require translation. So there I was one day, looking for an emoji that didn't exist..."
-Jef Gray